Prayer List
Let us pray to the Lord.
As Orthodox Christians, we are called to pray for one another. This page is our "Prayer List." Please keep the people listed on this page in your prayers. If you would like to be added to the prayer list or would like to add someone, please
e-mail
the name(s) so that they may be included. Please be sure to send notification as to when to remove name(s) from the prayer list; otherwise the request will be removed after 4 months, unless it is an ongoing issue. Thank you.
Please pray for:
Presvytera Mary Chokanis, 89, of Sunrise, FL who is undergoing major surgery on, September 21 (posted September 20). May the Physician of our souls and bodies keep her in His care, guide the hands of her surgeons and restore her to health.

PresvyteraTulla Poteres who was diagnosed with pancreatic cancer and will start chemo on Thursday, August 13 with two treatments per month for a total of 12 treatments. In a few months she will have surgery. She is asking for prayers and, as she said, "The more prayers, the better." (posted August 11, 2020).


Presvytera Cynthia Paleogos who was diagnosed with breast cancer and had surgery On August 4. All went well, she is home, and is now waiting for the oncology report. Please pray for her and her family as the next steps are determined. She is feeling well, but respectfully asks for no phone calls right now, as it takes alot out of her. Please feel free to send a card, email, or text (posted August 6, 2020).


Fr. George Livanos George Livanos, Presvytera Dianthe and their family. He was hospitalized a little over a week ago with respiratory issues and later diagnosed with cancer. He is now home with his family and recovering well from the diagnostic procedures. Fr. George serves All Saints Greek Orthodox Church in Canonsburg, PA. He is also the father of Presvytera Kassiani Callos and father in law of Fr. George Callos, Chancellor of the Pittsburgh Metropolis. The family has set up a Caringbridge page to provide consolidated updates on Fr. George's health, and requests that inquiries be directed through the site: https://www.caringbridge.org/visit/fr.georgelivanos. We ask you to keep our beloved Fr. George, Presvytera Dianthe, and their family in your prayers. May our good and loving God grant him mercy, life, peace, salvation, visitation, and restoration of health, for the glory of His holy Church.


Fr. Costa and Presvytera Pauline Pavlakos, who at this time were hospitalized with double pneumonia and COVID-19. They currently serve St. Katherine's Parish in Falls Church, VA. Pauline is a past president of the NSP. Please take a few minutes to remember them in prayer. May the healing hand of our Lord be upon them through the hands of their doctors and nurses.

O Lord Almighty, You heal all diseases by Your word alone. You chastise with pity and heal because of Your goodness. Grant aid to Your servants, Costa the priest and Pauline the presvytera, and lift them up from this bed of pain and sickness. Through Your mercy and in Your will, give health and full recovery. We ask this in Your Name.

The family appreciates your love and prayers (posted May 7, 2020).


Please join tonight with the family and friends of Fr. Peter Rizos, a well respected priest of Lowell, MA, currently serving the St. George parish, who yesterday was in a severe car accident and is currently in the hospital with life threatening injuries. (Posted 2/26/2020)
Fr. Dean Gigicos, a retired priest living in Mobile, AL. After serving Liturgy this past Sunday in Biloxi, MS, he was in a car accident while making a hospital visit. His car was totaled, but he is home recovering, and nursing a bad knee injury. He and Presvytera Elaine would appreciate prayers for his recovery.
Please pray for Fr. Chrysostom Manuel, living in Fayetteville, NC, who is in home hospice. We pray for him and his wife Presvytera Amphitriti (Anthoula) as she cares for him. (Posted February 17, 2020)
Please continue to pray for Mildred, the daughter of Fr. David and Diana Eynon, of Annunciation Church, Decatur, IL. Here is a link to an article about her and how her school is raising money to help with medical expenses: http://m.herald-review.com/news/decatur-s-daughter/article_04bebe1f-81c9-58d2-a9b4-2ee77b89cdf6.html?mobile_touch=true
Please continue to pray for Fr. Anthony Demetri, of Camp Hill, PA, who sustained a brain injury on December 11, 2008. You can follow his progress by visiting http://www.caringbridge.org/visit/franthonydemetri. His presvytera, Eleni, wrote on November 18, 2015: "Fr. Anthony is having difficulty walking. His right leg is very weak. He is being admitted overnight for testing to make sure there has been no neurological damage that is causing the problem with his weakness on the right side. He will be receiving physical and occupational therapy and if necessary be referred for sub acute therapy to make him stronger. I will know more after all the testing has been done and will keep you up to date. Our love and prayers go out to Fr. Anthony and Eleni as tests are done and they await the results.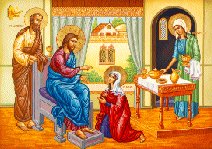 Donate to the National Sisterhood of Presvyteres using PayPal
+ + + + +
+ + + + +
Donate to the APC/NSP Benevolent Fund using PayPal