Prayer List
Let us pray to the Lord.
As Orthodox Christians, we are called to pray for one another. This page is our "Prayer List." Please keep the people listed on this page in your prayers. If you would like to be added to the prayer list or would like to add someone, please
e-mail
the name(s) so that they may be included. Please be sure to send notification as to when to remove name(s) from the prayer list; otherwise the request will be removed after 90 days, unless it is an ongoing issue. Thank you.
Please pray for:
Fr. Tom Parthenakis, husband of Presv. Cathy, who was diagnosed with stage 4 cancer of the duodenum, which spread to his pancreas and liver. He is receiving chemo treatments in Erie, PA every two weeks. He served the community of Saint Catherine Greek Orthodox Church in Ithaca, NY prior to his retirement in 2017. They currently attend Annunciation Greek Orthodox Church in Erie, if he is not filling in at other parishes in the metropolis. (posted September 27, 2019)
Please continue to pray for Mildred, the daughter of Fr. David and Diana Eynon, of Annunciation Church, Decatur, IL. Here is a link to an article about her and how her school is raising money to help with medical expenses: http://m.herald-review.com/news/decatur-s-daughter/article_04bebe1f-81c9-58d2-a9b4-2ee77b89cdf6.html?mobile_touch=true
Please continue to pray for Fr. Anthony Demetri, of Camp Hill, PA, who sustained a brain injury on December 11, 2008. You can follow his progress by visiting http://www.caringbridge.org/visit/franthonydemetri. His presvytera, Eleni, wrote on November 18, 2015: "Fr. Anthony is having difficulty walking. His right leg is very weak. He is being admitted overnight for testing to make sure there has been no neurological damage that is causing the problem with his weakness on the right side. He will be receiving physical and occupational therapy and if necessary be referred for sub acute therapy to make him stronger. I will know more after all the testing has been done and will keep you up to date. Our love and prayers go out to Fr. Anthony and Eleni as tests are done and they await the results.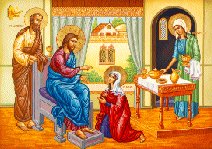 Donate to the National Sisterhood of Presvyteres using PayPal
+ + + + +
+ + + + +
Donate to the APC/NSP Benevolent Fund using PayPal